Mark Hamill is the voice actor of Nightmare in the Ultimate Spider-Man Television Show episode "Strange". He is also famous for his role as Luke Skywalker in Star Wars and The Joker in various Batman TV shows, films and video games.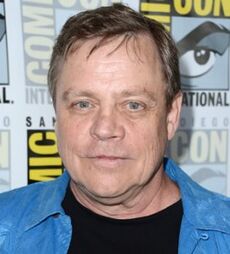 Ad blocker interference detected!
Wikia is a free-to-use site that makes money from advertising. We have a modified experience for viewers using ad blockers

Wikia is not accessible if you've made further modifications. Remove the custom ad blocker rule(s) and the page will load as expected.