"
You won't let it have Venom? Then I'll give it something else! Every symbiote needs a perfect bonding partner. Who better than the original host?
"
 
Anti-Venom is the eighth episode of the fourth season of Ultimate Spider-Man.
Synopsis
Doc Ock and his new assistant, Michael Morbius, create Anti-Venom in order to destroy one of the Web-Warriors.
Plot
Characters
Main Characters
Supporting Characters
Villains
Other Characters
Cast
Trivia
This is Anti-Venom's first animated appearance.
Videos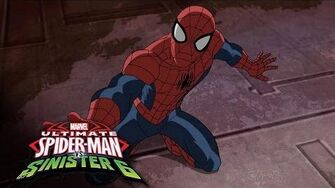 Ad blocker interference detected!
Wikia is a free-to-use site that makes money from advertising. We have a modified experience for viewers using ad blockers

Wikia is not accessible if you've made further modifications. Remove the custom ad blocker rule(s) and the page will load as expected.